Conal and I began fixing up our home office. We spent a day painting it a couple of shades of gold with white trim and a white ceiling.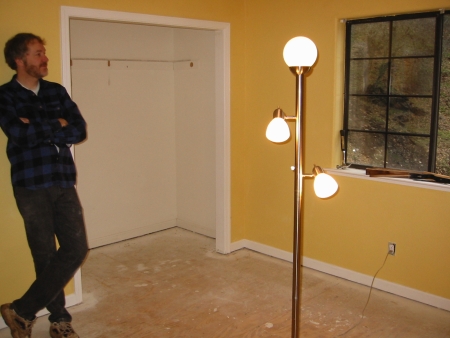 Then our friend Bill came out and laid down a wonderful new floor. We choose super durable Pergo flooring so that we can zoom around in our office chairs without worrying about scratching it up. Here is Bill laying the first board.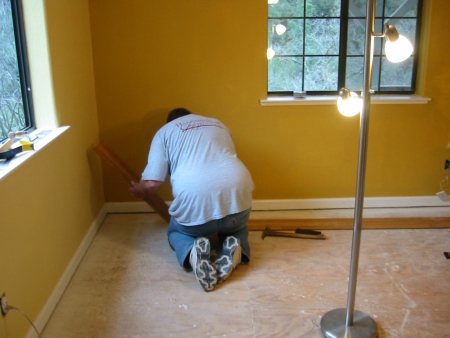 And here is the floor all laid down. Purty, eh? I'm very impressed with the new Pergo products. They have managed to make the texture line up with the wood pattern, making for a very realistic look. We love it.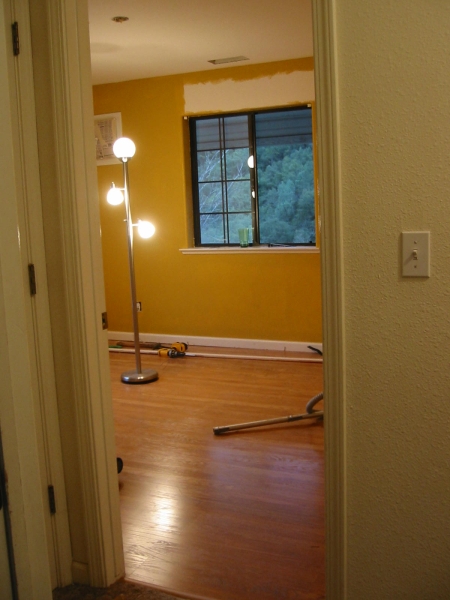 Tasks remaining to complete the project include more coats of gold on the walls, touching up boo boos, repairing the moldings (which had to be removed to lay the floor), filling nail holes, and figuring out what kind of lighting to put in. We are looking forward to setting up our new L-shaped desks from Ikea, hanging pictures, and making it a lovely, cozy work space. For comparison's sake, here's what it looked like before.