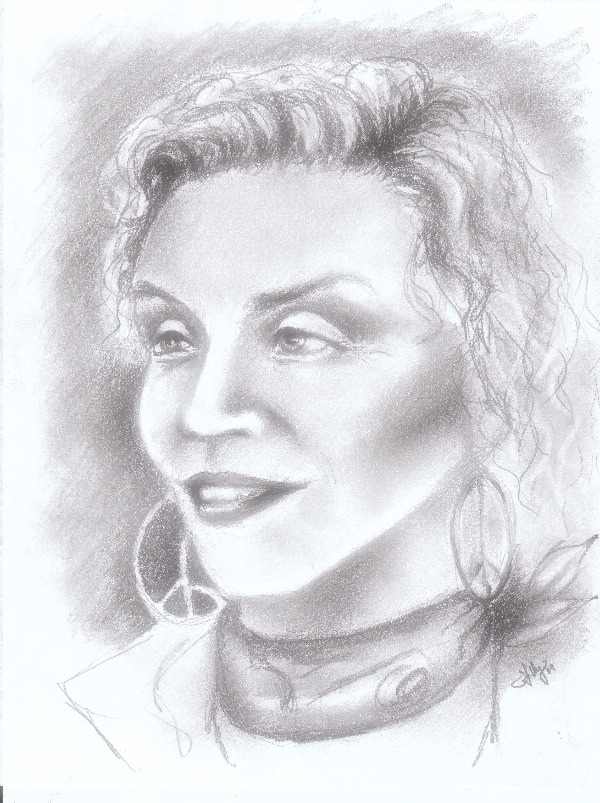 Recently I attended a drawing workshop at The Mercantile in Angels Camp.  I've been drawing my whole life, but no so much recently.  I miss it, and jumped at the chance to get back into that juicy creative flow.  The workshop, hosted by local artist Paul Herek, was great fun and I hope the experience inspires me to do more.
Here is the sketch I did in the one-hour session.  This is Niki Robison, who manages The Merc, and may I say is a lovely human being, inside and out.
Niki sat with perfect stillness and patience while we all stared at her and sketched, even though she got roped into the deal kind of last minute.  Paul hadn't planned on having a model, but Niki graciously allowed us to use her on a spur of the moment request.  I'm pleased with the likeness, and Niki told me she liked it, too.
The workshop was Paul's first at The Merc.  He asked those of us in attendance if we'd like him to do more events, suggesting painting, additional drawing in various media, stained glass, and sculpture.  I said, "Yes, yes, yes, YES!"  I'm pretty much thrilled at the prospect of doing some new creative work.  Plus, I think Paul is pretty much the bees knees, so I'm thinkin' I'll be doing more of his classes here soon.